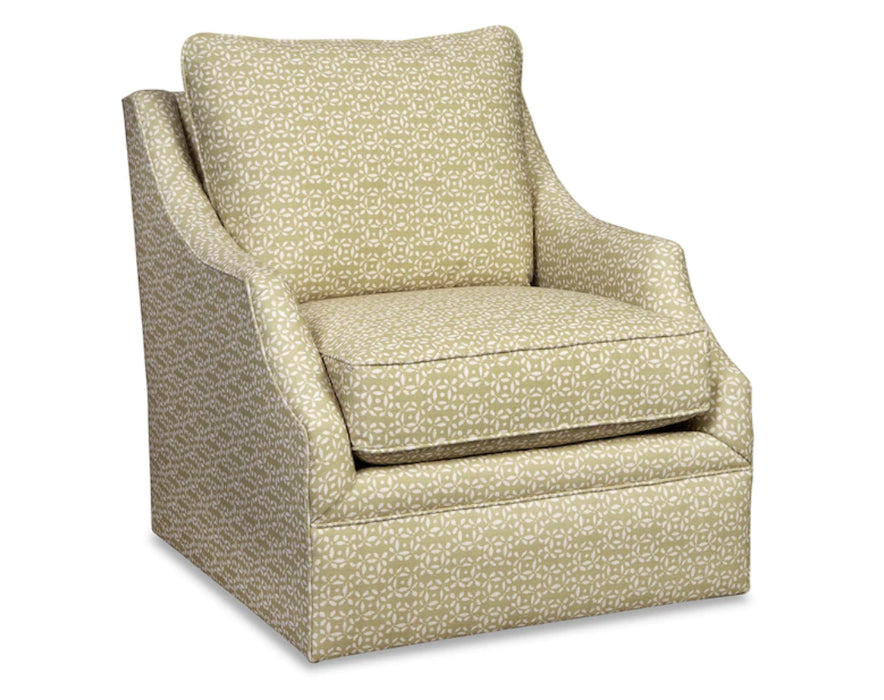 Brunswick Swivel Chair
Available as a swivel chair or swivel glider. Perfectly designed and easy to love, this swivel chair is a comfortable classic piece you will love for years to come. It features a beautifully shaped scallop arm, a loose knife edge back pillow.
Dimensions:
Width 32"
Depth 37"
Height 37"
Pricing starts at $1229 depending on fabric selection.
*Make an appointment for fabric selections or message us for more details 
Item eligible for domestic shipping 
 Item #: 26616